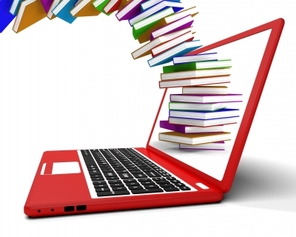 Do you love a good book? Do you own an iPad? A Kindle? A Nook? Maybe you have a Samsung Galaxy Note (just like Ellen DeGeneres at the Oscars) or an iPhone 5 or a Blackberry Z10? Laptop. Notebook. Tablet. Phablet.

Whatever you have, did you know that there are nearly 40 million books on Amazon, iBooks, B&N.com? That means that with that funky electronic box in your hand you can access nearly 40 million ebooks. Amazing!

So, go on, Google it. Browse Barnes&Noble and Waterstones online (sooo much more selection). Delve into Amazon, iBooks and Smashwords.

There's never been a better time to find that perfect book or your new favourite author...

Image courtesy of Stuart Miles/freedigitalphotos.net.